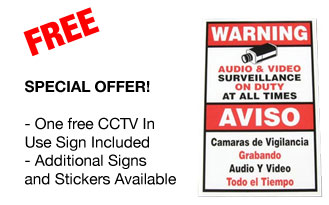 Complete Home or Business Video Security Camera System with a new HD DVR and up to 8 HD weatherproof night vision security cameras.
Mix and Match 5 to 8 Security Cameras that are compatible with the included DVR Digital Video Recorder.
Unlike conventional pre-packaged systems, this CCTV video security camera system can be customized with a variety of security cameras and other accessories to meet all of your home and business video security and surveillance needs.