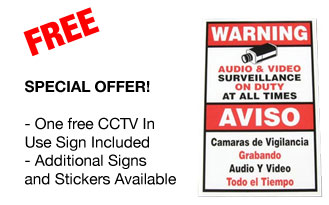 Complete Home or Business Video Security Camera System with DVR and up to 32 security cameras.
Mix and Match 16 to 32 Security Cameras that are compatible with the included DVR Digital Video Recorder.
Unlike conventional pre-packaged systems this custom CCTV video security camera system can be customized with a variety of security cameras and other accessories to meet all of your home and business video security and surveillance needs.