Live Demo Troubleshooting
Some browsers are not compatible with this live demo.
If the videos don't load try a different web browser or click here to view our other side-by-side demo videos
If you are unable to view this demo please call (800)947-7328 for assistance.
Image Sensors?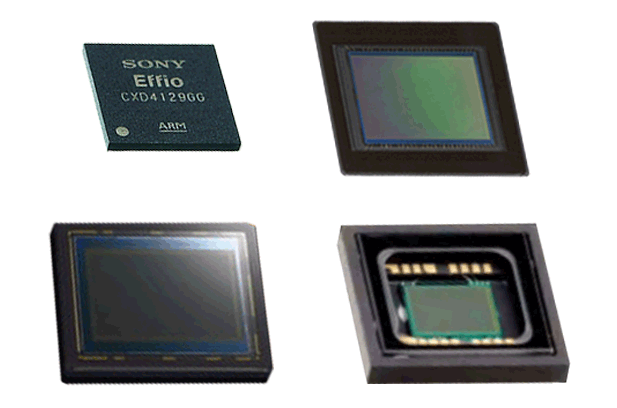 The image sensor chip determines the video quality and low light performance
The quality of these chips varies considerably so take some time to compare them using the videos above before you decide on your cameras.
Make sure you know exactly what image sensor you are getting before you buy a security camera from anyone.
BEWARE! If they don't know or wont tell you what image sensor their cameras have inside then RUN!
The Magic of Security Camera Image Sensors
These tiny chips are AMAZING when you think about them. They are smaller than a dime and they contain millions of microscopic-sized pixels.
The camera lens sits directly on top of this chip. The light travels through the lens and is focused onto these pixels.
The 'magic' of converting the light into a digital image happens at this point. Each pixel registers the light that hits it and sends a signal down the line when it gets a 'hit'.
This is how each single "picture" is made on all digital cameras (including security cameras). To make a video it needs to perform that entire process 10-60 times a second.
So what does that all mean?
For the best performance you need a camera with a good image sensor.
In general the more pixels the better and the larger the chip the better. Only BigSecurity sorts all of our cameras this way and lets you compare all of them with an online demo.